Ragusa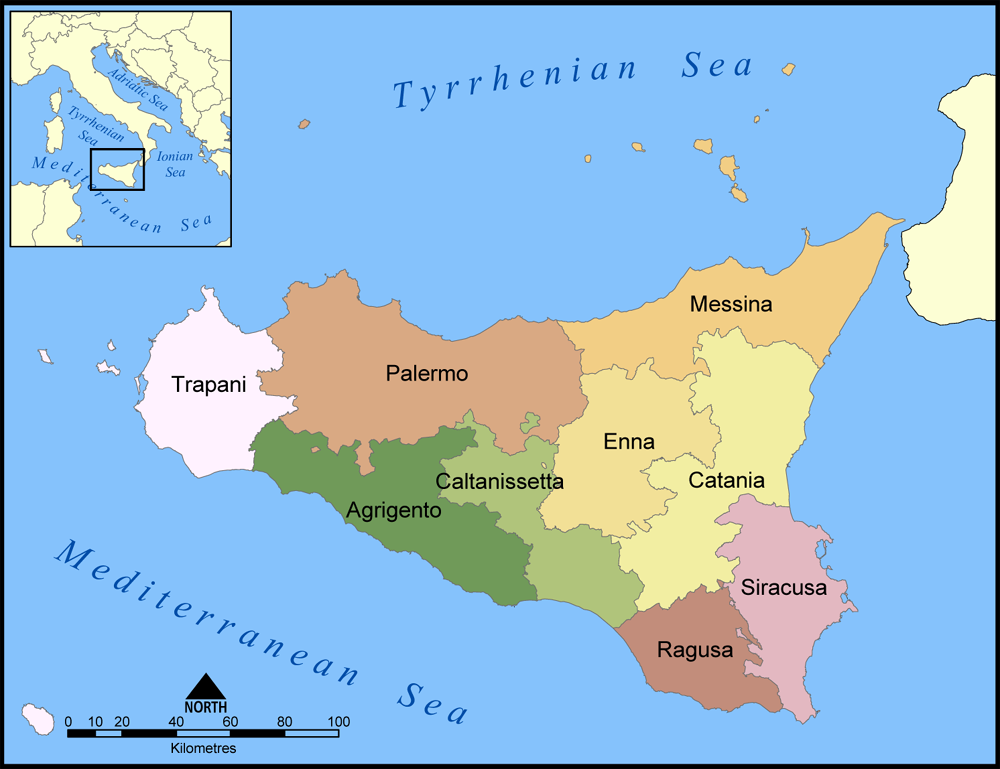 History
The city of Ragusa is actually two cities that were combined in 1926. The ancient city, which used to be known as Ragusa Ibla, was founded by indigenous Sicilians. It became a major center for the Siculi until it was influenced by the Greeks (by way of Siracusa) in the 5th century BC. The Greeks maintained the importance of the city, using the entire province as a trade route to the native peoples in the center of the island. In 258 BC, Ragusa was conquered by the Romans, who decimated the city and instigated a long period of decline for the province. This decline continued until the Norman conquest in 1091. In 1286, following rule by the Swabians and the French, as well as the War of the Sicilian Vespers, Ragusa was united with Modica to form the County of Modica. The feudal property was ruled by different families over the next 400 years, and was devastated by an earthquake in 1693; the devastation resulted in the beautiful Baroque buildings that now decorate the province. Following Bourbon rule and the unification of Italy in 1861, Ragusa was declared the official provincial capital in 1926.
Cuisine
Tuna and almonds are very important in Ragusa, and the local cuisine also features pork and sausages. Cerasuolo di Vittoria, a well-known Sicilian wine that is cherry-colored and good with spicy foods, comes from the province as well. Ragusano DOP, a cheese that is made exclusively in Ragusa and which is protected by the Italian government, is one of the finest products the province offers.

Carob trees, originally from the Middle East, cover the landscape of Siracusa, along with olive trees. Many different varieties of olives are grown in Ragusa, including tonda di Iblea, the moresca and the nocellara etnea.
Tourism
A Baroque masterpiece, the Church of San Giorgio, was built from 1738 to 1775 in the city of Ragusa. It contains beautiful and valuable works of art as well as monumental tombs. In late April, the entire city celebrates the Feast of San Giorgio. In Chiaramonte Gulfi, the beautiful Sanctuary of the Madonna delle Grazie is not to be missed. On the southernmost coast of Sicily, Ragusa is only an hour from the city of Siracusa, but it is considerably less touristy than even Siracusa is. Those seeking tranquility and an authentic Sicilian experience will be very happy in Ragusa, and still have easy access to the more tourist drawing parts of the island. The beaches of Ragusa, because of the lack of tourists, are some of the cleanest and most affordable to visit in Sicily.



Ragusa Province Information

Zacco Palace

The Sanctuary of the Madonna delle Grazie


Sicilian Provinces: Agrigento, Caltanissetta, Catania, Enna, Messina, Palermo, Ragusa, Siracusa, Trapani

Agrigento
Caltanissetta
Catania
Enna
Messina
Palermo
Ragusa
Siracusa
Trapani